MCES News
MCES Featured in Associated Press Story
Thursday, April 10, 2014
MCES is honored to have nearly forty years of Crisis Intervention Specialist mental health training for law enforcement officers recognized by the Associated Press in a feature about encounters between individuals with mental illness and police.
The story by Michael Rubinkam has appeared in outlets across the country, including the Washington Post, San Francisco Chronicle and Yahoo.
Click here to view the video accompanying the story
---
Emotional Body Armor For First Responders Workshop May 15
Friday, March 28, 2014
Police Officers, Firefighters, EMTs, Paramedics, Emergency Service Workers of Any Kind...
EMOTIONAL BODY ARMOR FOR FIRST RESPONDERS IS A MUST FOR YOU
ONE DAY INTENSIVE WORKSHOP FOCUSING ON YOU TAKING CARE OF YOU
Thursday, May 15, from 8 a.m. to 4 p.m.  Lunch Included
Sponsored by Montgomery County Emergency Service
Workshop will be in Building 33's Auditorium at Norristown State Hospital
1001 Stergiere Street
Emotional Body Armor for First Responders is an intensive one-day workshop created by Safe Call Now, a confidential assistance and referral source for emergency responders and their families nationwide, available 24-hours-a day.
The workshop identifies those issues that manifest while working on the front lines of a demanding career that can lead to many issues regarding (but not limited to) trauma, relationships, finances, mental health, and substance abuse matters that can result in the loss of relationships, jobs and eventually their life.
The workshop is designed for all first responders and their family members if they choose and to provide them with the tools to help individuals being held back both personally and professionally by the bonds of addictive behaviors, co-dependency, family systems or trauma in any form. Participants will examine those barriers and experiences that influence the capacity for a happy, healthy life and career. The intensive workshop experience will reveal how painful life and job experiences are and that they can hamper the growth of individuals and block the ability to be authentic in relationships with self and others.
Click here for more information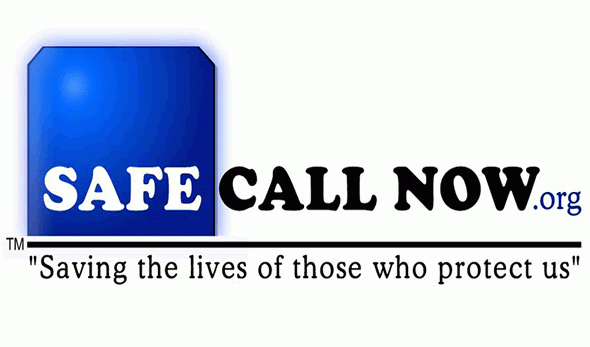 ---
MCES Receives Suicide Prevention Funding
Wednesday, February 26, 2014
MCES's tireless suicide prevention efforts in Montgomery County have received a boost from the J. P. Mascaro & Sons Charitable Trust and the Foundation of the Pennsylvania Medical Society.
A total of $1,500 was received from these organizations in support of the MCES Suicide Prevention Toolkit for Law Enforcement and First Responders. These pocket-sized toolkits are an invaluable resource for emergency personnel to help them identify early, warning, and danger signs of suicide and guide them in concrete, tangible ways they can help the individual.
The funding provided by the J. P. Mascaro & Sons Charitable Trust and the Foundation of the Pennsylvania Medical Society will enable MCES to put 1,000 Suicide Prevention Tool Kits directly into the hands of police officers and EMTs countywide.
MCES thanks J.P. Mascaro and the Pennsylvania Medical Society for their support.
---
MCES Assists Philadelphia School Counselors
Monday, February 24, 2014
In light of the extreme budget cuts in the Philadelphia School District, MCES Development Staff Gabriel Nathan and Tony Salvatore reached out to Christine Donnelly, a school counselor at the Academy at Palumbo. In September, Donnelly was featured in a WHYY Newsworks piece about the drastic shortage of Philadelphia school counselors, stating that there are 16 itinerant counselors for 48,000 students. Nathan and Salvatore offered a Suicide Prevention Toolkit that was designed for use in schools to the 16 counselors. Recently, one of those counselors wrote the following note:
Dear Gabriel,
Yesterday, I was helping a teacher, help prevent a student from jumping off the school banister down into the stairwell. The student said he wanted to kill himself. After calming the student and calling all that needed to be involved, I remembered the offer you extended, through Christine Donnelly to me and the other 15 Itinerant counselors in the fall. Your suicide toolkit is a valuable tool.
---
Flutist Entertains At MCES
Friday, February 21, 2014
The MCES cafeteria was filled with the sounds of light, airy music and enthusiastically applauding patients (some shouting "Bravo!" after each beautiful piece) and staff on February 12. Accomplished local flutist Susanna Loewy performed an hour-long concert of classical and modern flute music by a wide variety of composers. The selections were diverse: from pieces by J. S. Bach and his son C. P. E. Bach to a rousing rendition of music from Bizet's "Carmen" as an encore.
Click here to view the performance 
Those in the audience, including staff and residents from CRP, were entertained by the well-attended evening performance.
Susanna Lowey is a teaching artist for the Philadelphia Orchestra (with whom she has performed), and an Assistant Professor of Flute at Kutztown University. She has played with the Pennsylvania Ballet, Peter Nero and the Philly Pops, and the Louisiana Symphony Orchestra, among others. A year ago at this time, Susanna made her Carnegie Hall debut playing new works by three contemporary composers. MCES was honored to have Dr. Susanna Loewy perform and hopes to be able to invite her back in the near future.
---